The Key To Wellbeing Is Good Sleep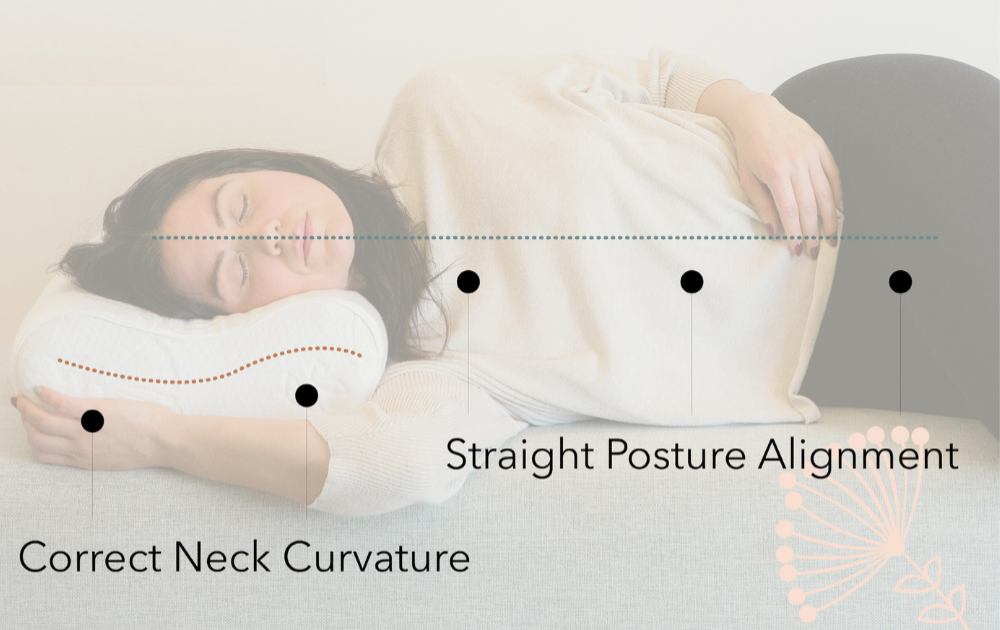 Sleep Deeper, Feel Healthier & have more Energy
Improving your Sleeping Posture can have a profound impact on your energy levels and daily life.

The Posture Form Pillow aligns your head, neck and spine in complete comfort and support.
It's hypoallergenic and safe with the latest Australian made technology and quality to boot!

Plus it's recommended by health practitioners Australia wide.
Wake up Energised & Ready for Your Day
Ergonomic Posture Pillow

Sleep & Recover to your full potential

Correct Sleeping Posture

Improves sleep related back pain, neck pain and snoring

Adjustable for Better Sleep

Tension relief = less aches and pains

Manufactured Sustainably

For your respiratory health and the health of our planet
Let customers speak for us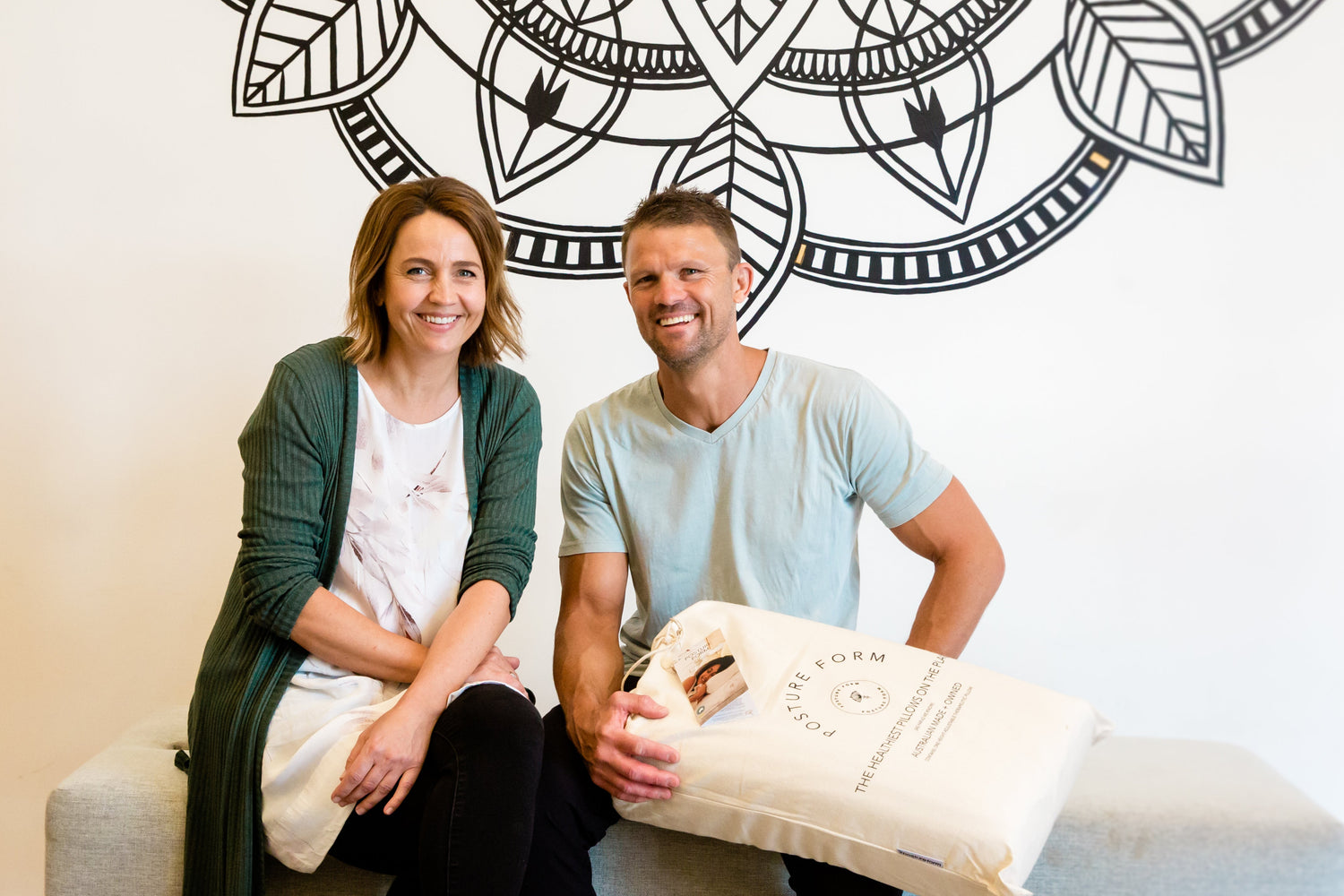 The Journey To Create The Perfect Pillow
As a small family business we don't aim to be the biggest but we do want to be the best and our pillows really are the best!
We had a clear vision that we wanted to help people achieve deeper more beneficial sleep, to wake up feeling great and ready for the day ahead!
We have been crafting the ultimate posture pillow for over a decade, sustainably and manufactured here in Australia–
READ MORE
Answers To Common Questions
What is Unique about Posture Form Pillows?

Aside from our practitioner endorsed design and beautiful high end and plastic free finish, it's the foam!

NexGen is Australian Made (second generation) memory foam with a few secrets in its recipe to offer the very best, on what is a delicate balance of ongoing comfort and support.

NexGen is nothing like your traditional memory foam. With Posture Form gone are the days of heavy doughy feeling pillows, gone are the days of a rock hard pillow on a cold night and gone are the days of a pillow which heats up even though you are told it has amazing air flow and breathability.

Trying is believing, you have nothing to lose with our money back guarantee and your health and wellbeing has everything to gain ♥️ 

NexGen foam is certified through National Asthma Council Australia's Sensitive Choice program and Good Environmental Choice Australia.
How long does it take to get used to a contoured pillow?

Most people love their new pillow from the first night.

If you haven't previously used a contour pillow, though, it may take a few nights to acclimatise.

You may find it useful to initially use your new pillow at the beginning of the night. If you experience any discomfort, change back to your old pillow for the rest of the night.

In a very short time, we know you'll be sleeping better than ever and without any need for the old and familiar.
How do I determine the correct height?

The correct height largely depends on your shoulder width and preferred sleeping position (back or side). Mattress density will also impact on the height of your therapeutic pillow.

A key factor to consider is whether you're primarily a back or side sleeper.

For back sleepers, it is important to ensure the head is not in a forward position.

For side sleepers, the correct height provides support between the outer shoulder and the cheek, head and neck.
5 key questions to ask when buying a pillow

There are plenty of pillow options in-store and online.

Often, people come to us after they've spent many hundreds of dollars trying to find the right fit.

We've seen many pillows that harm health rather than improve wellbeing.

When you are searching for a new pillow, there are 5 key questions to ask…

Does it provide the correct design and contour support? The purpose of your pillow is to perfectly support your spine. A contour is required because the space between your head and the mattress and your neck and the mattress are different. Imagine building a house with walls of the same heights but an undulating floor. You would end up with a wonky roof. A non-contour pillow simply cannot provide the support a contour version can.
Does it have an insert to allow you to adjust the height? If a pillow is not adjustable, the chances that it will provide the perfect fit are slim.
What type of foam are they made from? Many suppliers talk about their breathable open cell memory foam so it's important to ask additional questions. Most often these foams are partially open cell, not fully open cell like NexGen. This makes all the difference to support, longevity, hygiene and comfort.
 Have they used the best materials available? We unashamedly want to provide pillows we are proud of. We never compromise. Unfortunately, many companies don't share our ethics. Ensure you choose a therapeutic pillow with the highest quality medical-grade materials and the latest technology for the best health outcomes.
Would a health professional recommend it? A health professional's reputation rests on the advice they give. Choosing a contour pillow that is recommended by chiropractors, physiotherapists, and osteopaths helps you to make an informed decision. Posture Form is a professionally recommended product.
When can I expect my Posture Form Pillow to arrive?

Once we receive your order, your Posture Form Pillow will be dispatched within 1 business day (Monday-Friday).

Depending on your location it can take between 2-7 business days for your order to arrive.