Kids Pillow
Spinal Support. Better Posture. Deeper Sleep.
Regular price

Sale price

$132.00
Encourages Healthy Sleep Posture for growing bodies
Better Posture and Comfort contribute to Deeper Sleep
Australian made from our Family to Yours
A Childrens Pillow for better Nights & improved Sleep 
Benefits of Good Sleeping Posture

The benefits of good sleeping posture for children

Our ergonomic Kids Pillow is designed to provide optimum comfort and the necessary support for your child's developing spine, helping them maintain a healthy sleeping posture.

Screen technology encourages forward head posture and can put strain on the muscles and ligaments surrounding the spine. Ensuring your child's head, neck, and spine are in ideal alignment will encourage a neutral, stress-free sleeping posture which in turn will allow the muscles and ligaments to completely relax during the night.

This also encourages healthy breathing patterns by keeping their airways clear and open.

The double contour allows them to sleep in correct posture on their side or back – it also allows the pillow to grow with your child from ages 3-7.
Suits Smaller Children 3-7 yrs

Designed to help promote healthy sleeping habits and better posture for growing bodies, 3-7 years. For kids from 8 years who are of average build and above, we recommend choosing the Posture Form Pillow – LOW. The innovative design of the Posture Form Children's Pillow results in a softer, smaller pillow that promotes a neutral stress-free alignment for a smaller child's head, neck and spine. Our pillows are crafted with premium Australian made materials. They are Hypoallergenic and Safe, we take pride in our commitment to quality and sustainability and in creating the best possible pillows for your family's health and well-being. Encourages better Posture and deeper Sleep for your child
A NexGen Childrens Pillow

Our Kids Memory Foam Pillow is made sustainably using "NexGen" foam

What's inside matters!

NexGen Memory foam is hypoallergenic, non-toxic, recyclable and infused with the super-conductive natural mineral graphite. It is truly cutting-edge second-generation memory foam science, and it's "complete" open-cell structure enables 10 times greater airflow which promotes cooler sleeping.

NexGen foam is certified through National Asthma Council Australia's Sensitive Choice program and Good Environmental Choice Australia.

Hygienic and long lasting, it stays dry and fresh as it breathes and won't deteriorate and flake like traditional memory foam. Superior performance, comfort and longevity.

Put an open mouth on the foam and see how easily air pushes through. Accidentally spill a glass of water on your pillow, no sweat, see how quickly it dries when you air it out. Now compare this to any other memory foam!
Specs and Care

Posture Form Childrens Pillow Specs

Dimensions (cm): 50 x 30 x 10/7

Inner foam: NexGen memory foam, infused with Australian graphite

Outer cover: Eco-luxe TENCEL

No Plastic Calico bag

Recyclable return the pillow to us and we will recycle it into carpet underlay

Care instructions:
Cover: Machine wash cold, gentle cycle
Please see care label for full care instructions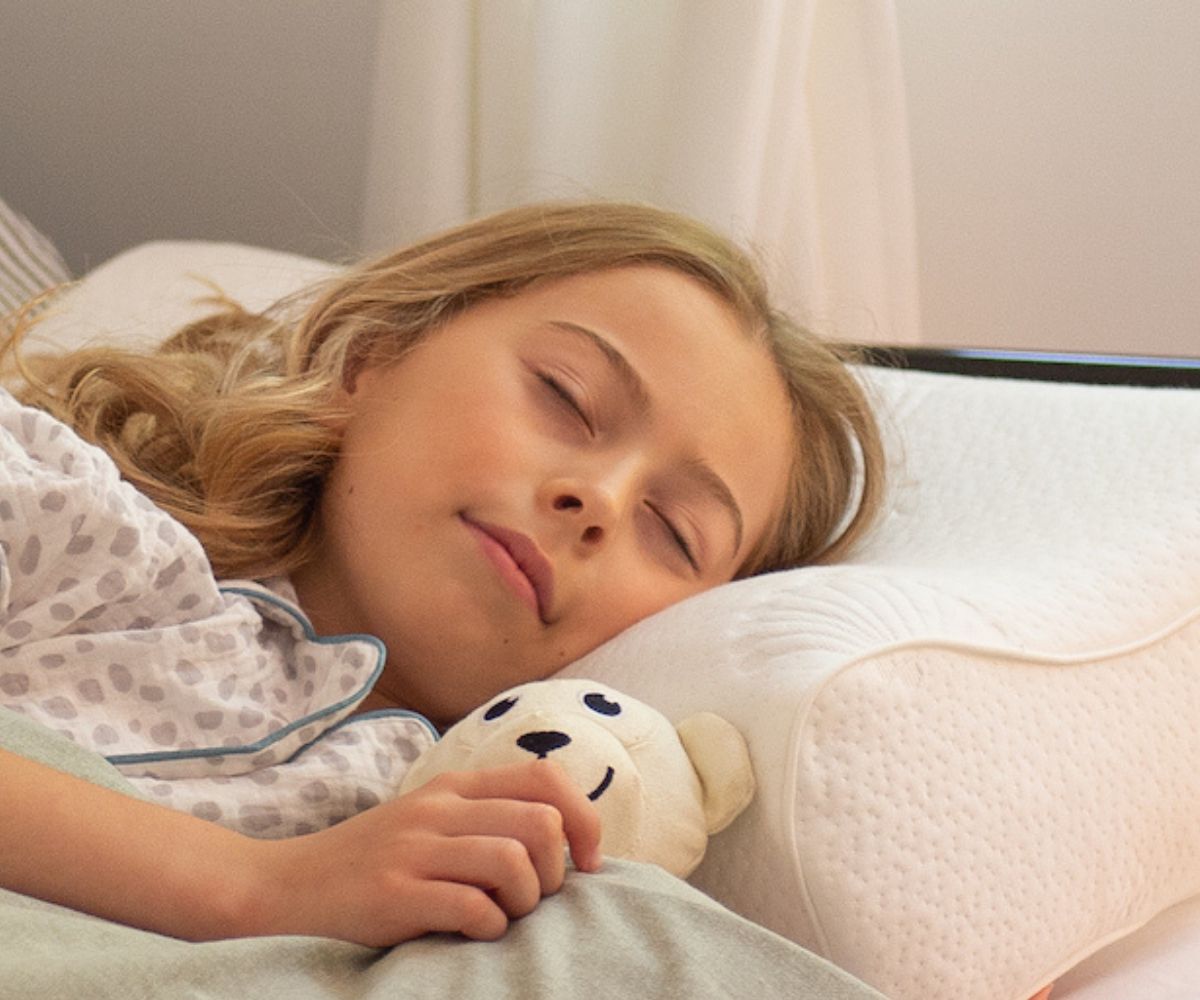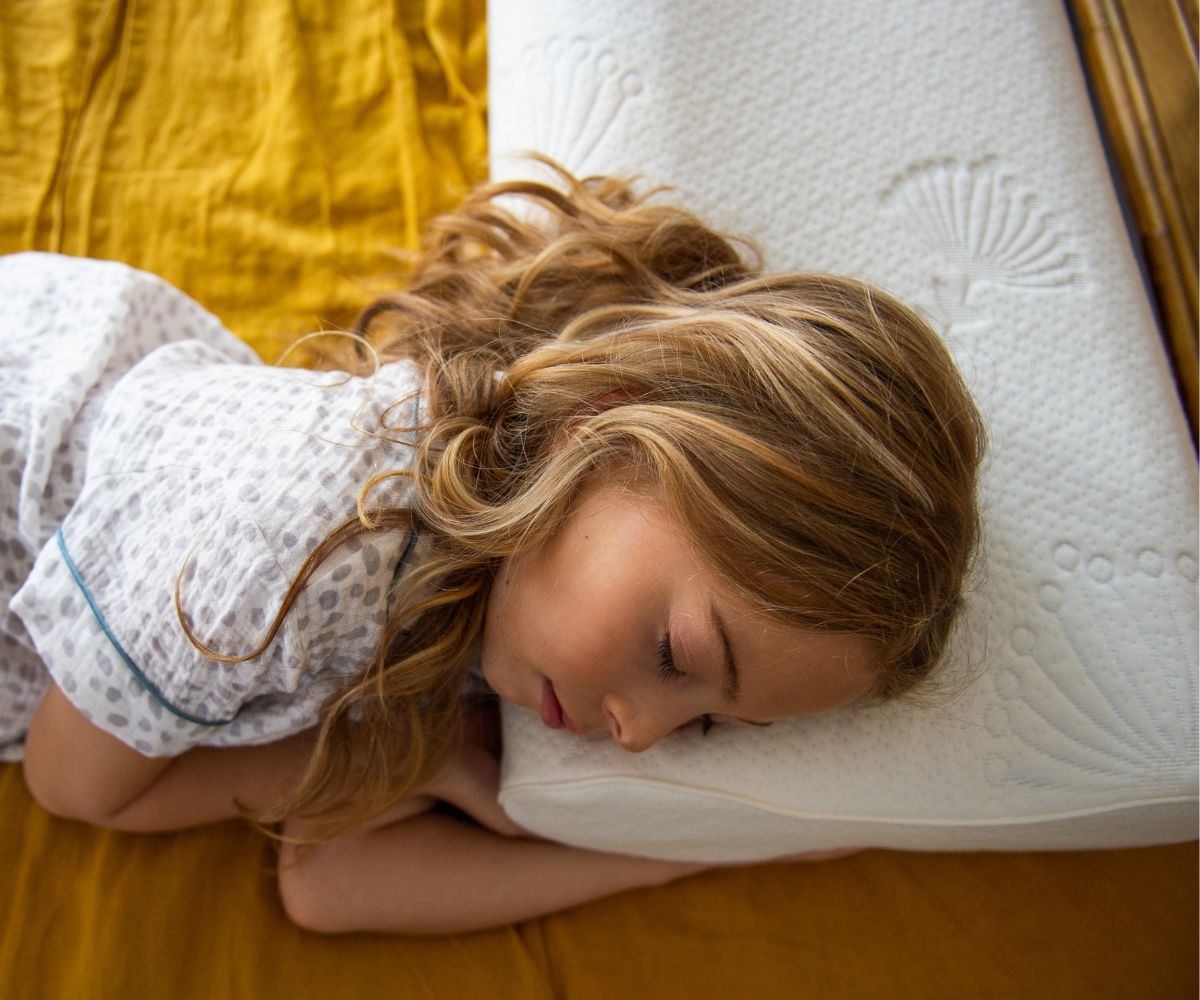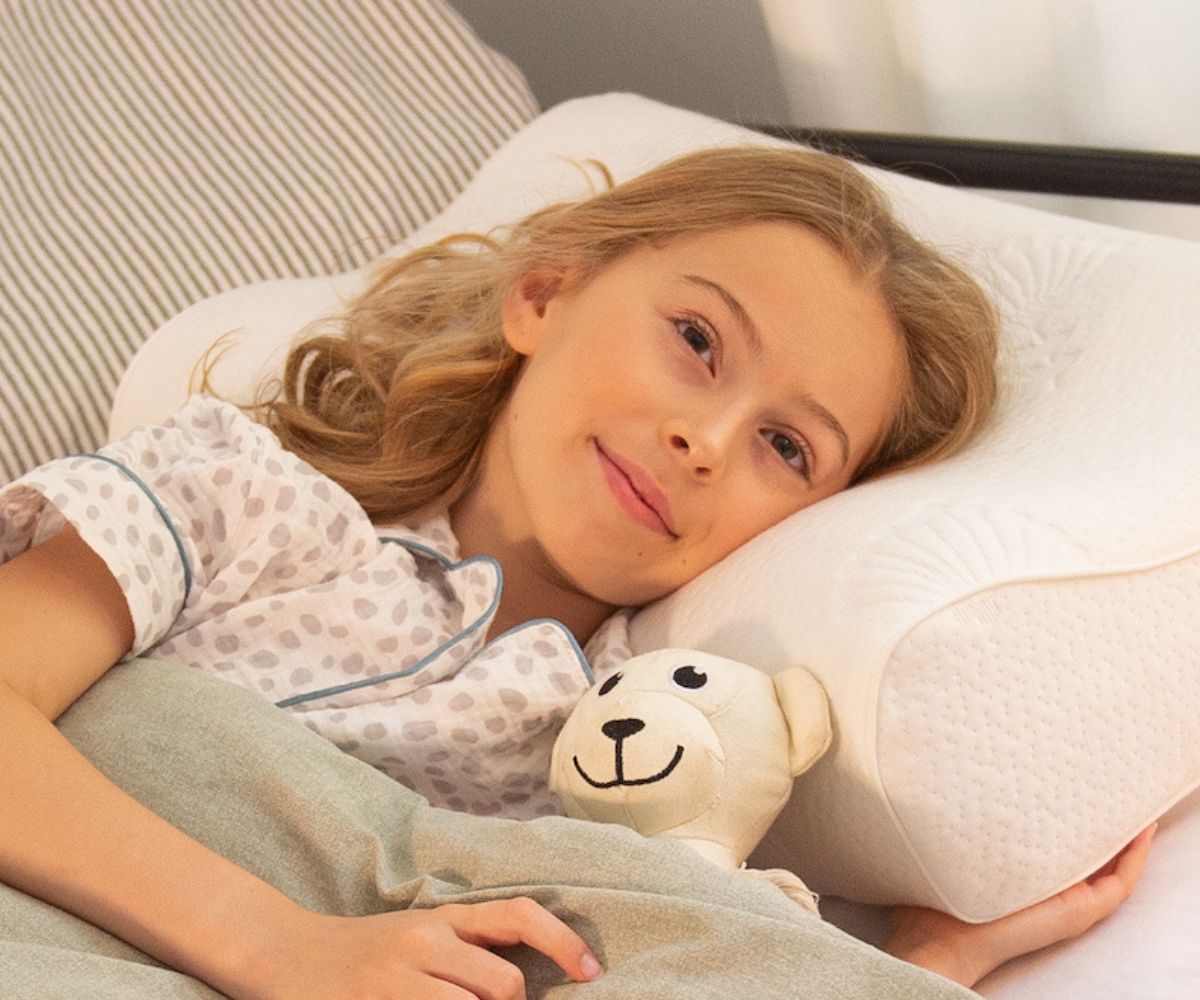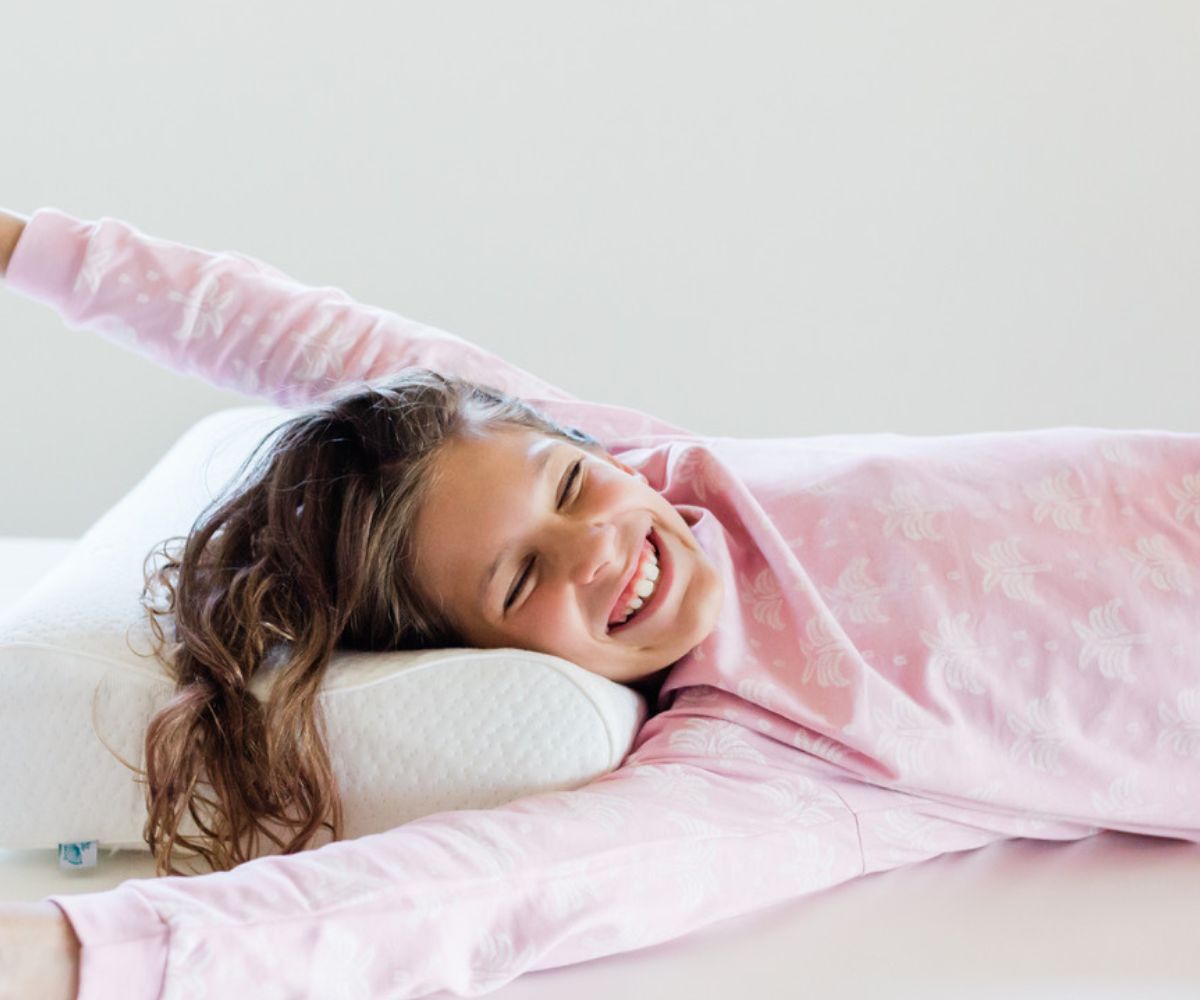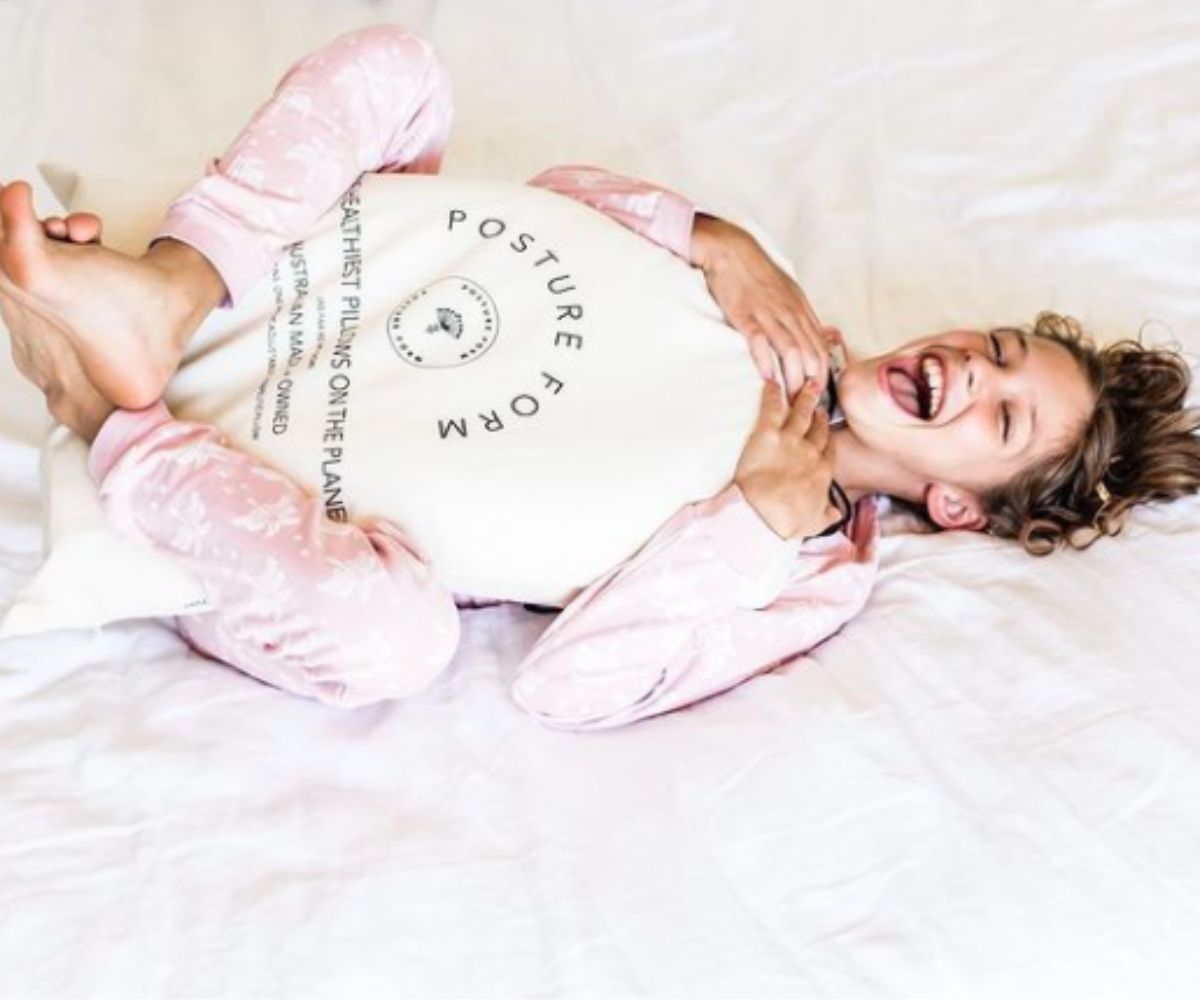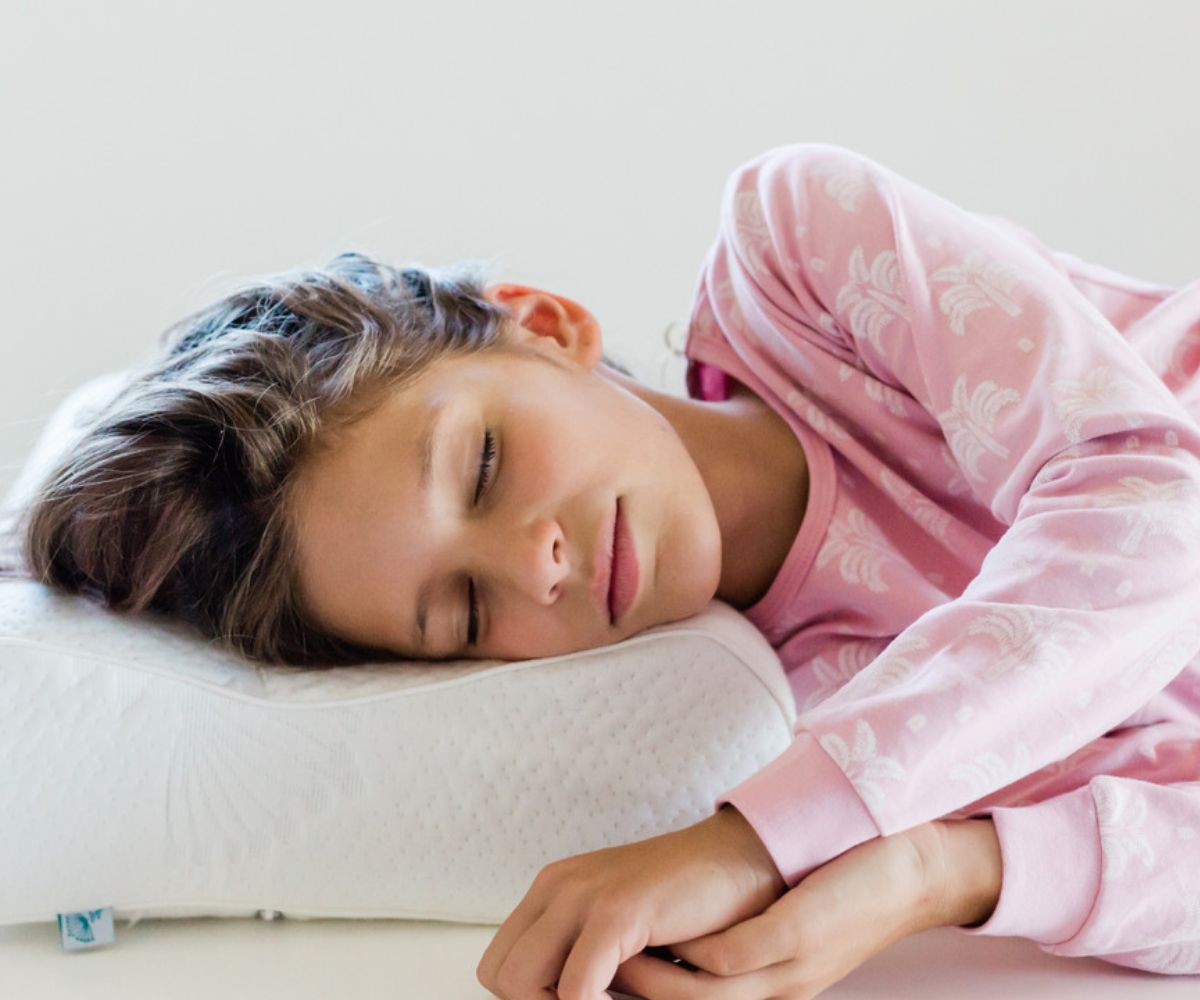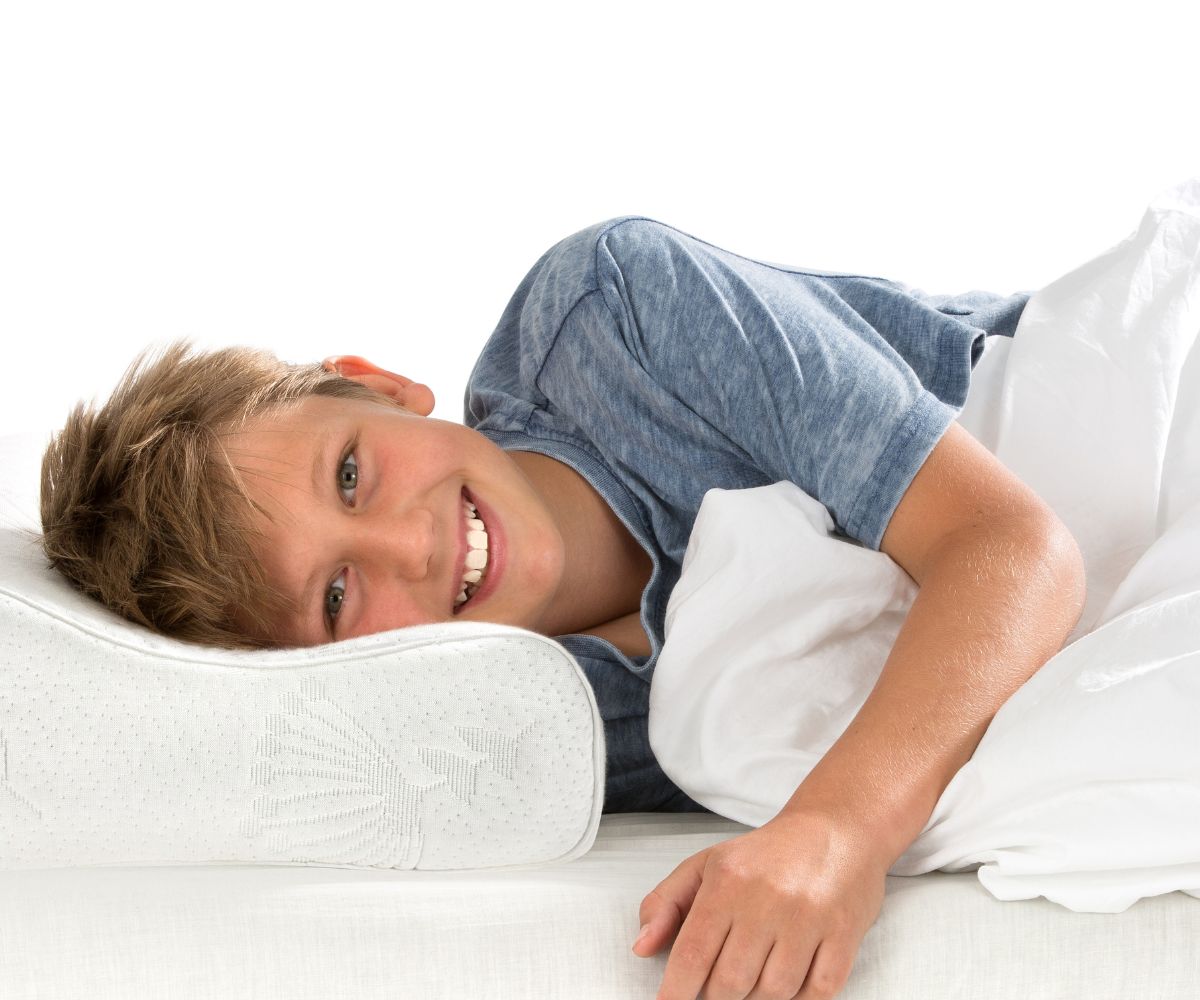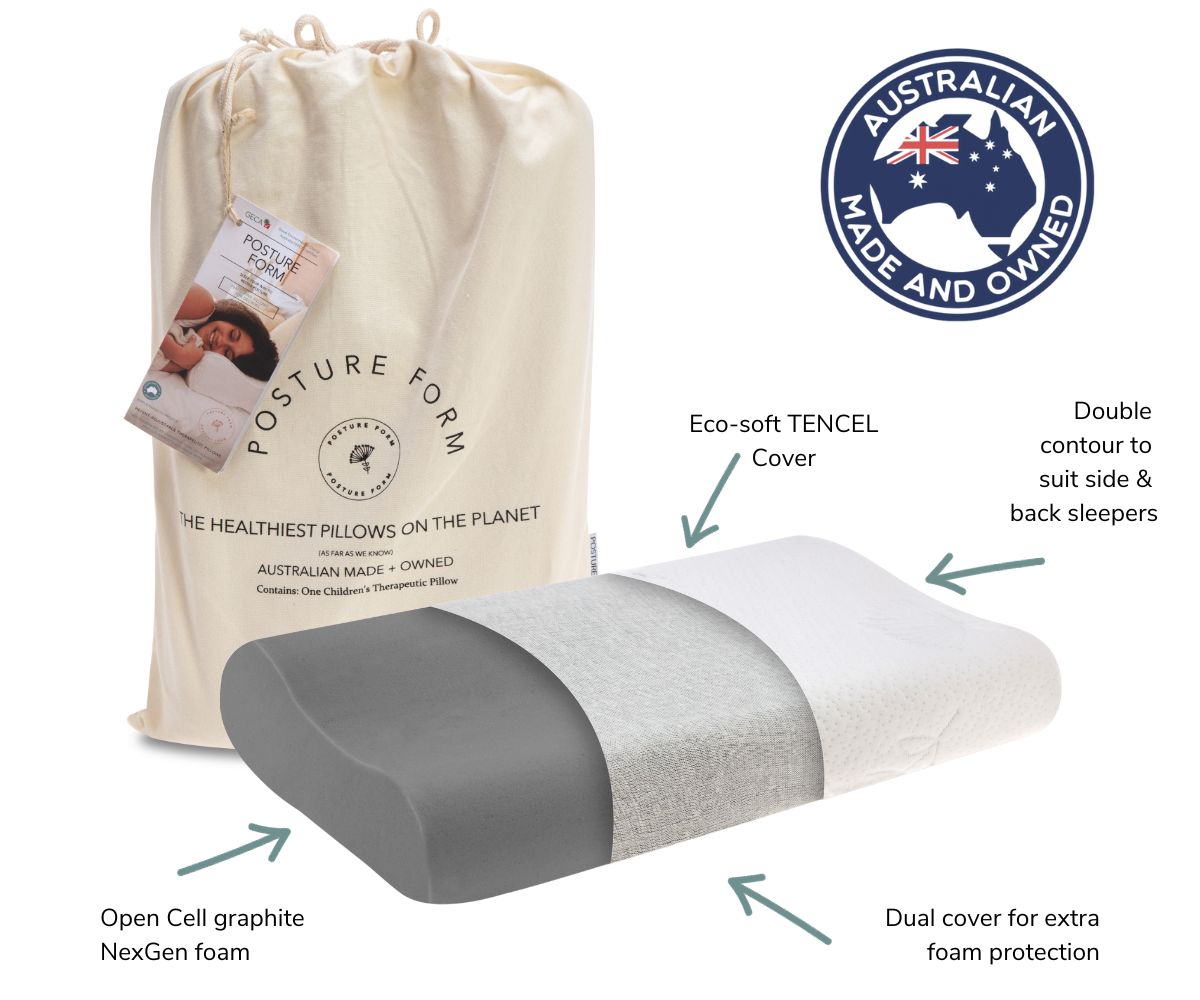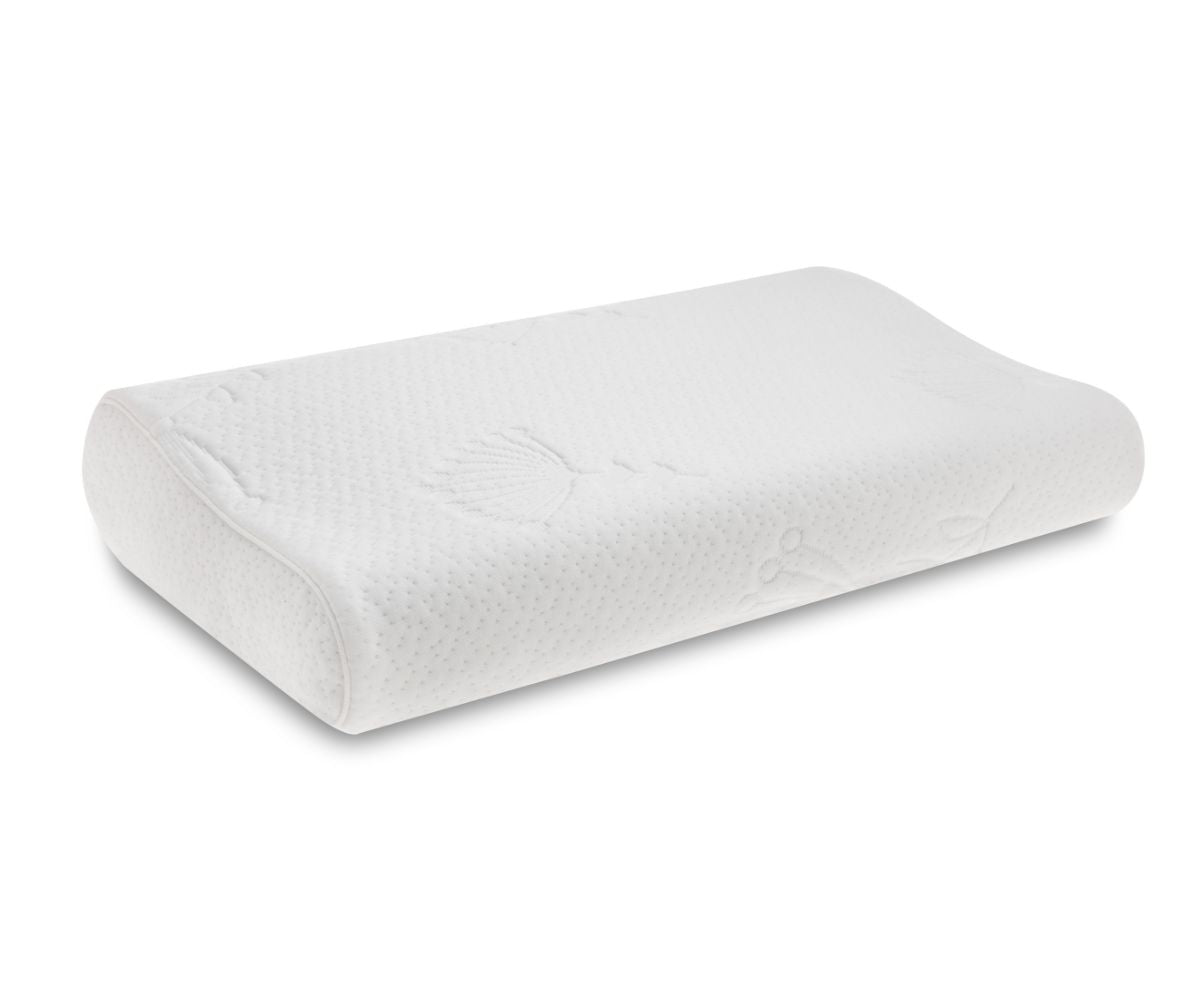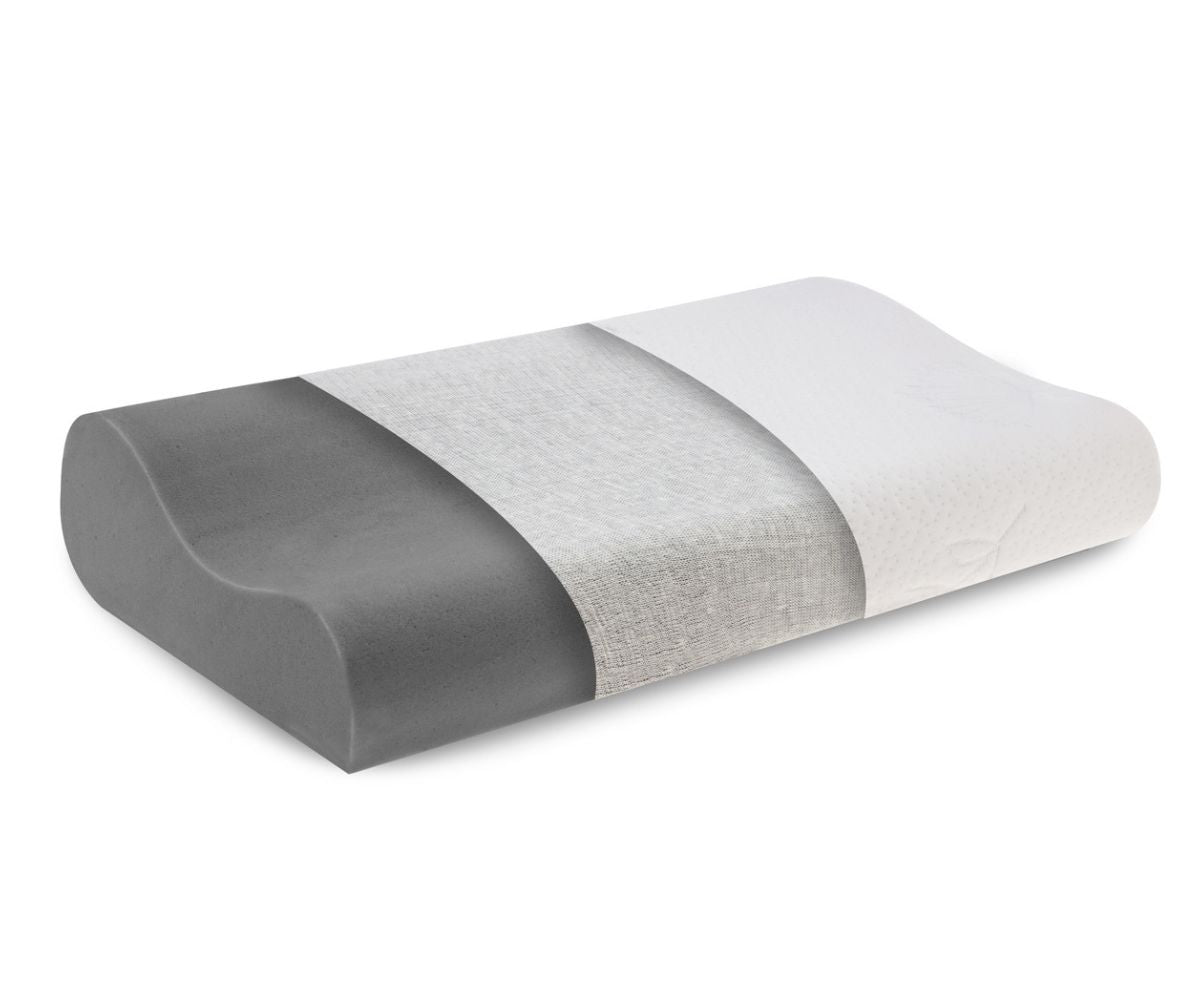 Best pillow for short women
I bought the children's pillow thinking it might be a better fit for my size (156cms) and I was right. This pillow has been the only pillow that has allowed a good night sleep with minimal pain (from a whiplash injury last year), after trying other 4 different orthopedic pillows from other brands.
I definitely recommend for people with neck/upper back issues. And it has also been perfect for traveling as it's a bit smaller in size than regular ones.
So happy with my purchase. Thank you posture form!!
An investment for the kids
I bought this for my 2 daughters who are 3 and 5. My 5 year old used it and I can see the pillow really supports her neck when she sleeps especially when she sleeps on her side. The pillow is soft and just the right size. Have yet to try on my 3 year old but trust it will be equally as amazing!
Amazing peace (and quiet) of mind
I love these pillows for my 3 and 5 year old. It's a great peace of mind to know that they posture of taken care of when they sleep so much of the day. I worry about their posture as they grow up with the increased use of technology, so at least I know I can take care of these worries overnight. Thank you!
It's so tricky with screens and posture for the kids - as well as adults!! Thank you so much for taking time out of your day to leave us such a great review!
My children's pillow
I am an average sized woman, whatever that may be, and bought the children's pillow for myself. I sleep very comfortably on it. It took about three weeks for my neck and shoulders to acclimatise to it.
So glad that I bought it!
My 3 year old loves her pillow!
My 3 year old daughter kept wanting to sleep on my Posture Form Pillow (which meant I had to sleep without one because I could never sneak it away after she fell asleep!) so I eventually got her her own. And she LOVES it. It's the perfect size for her build and I can tell she'll still be able to use it for many more years. She's sleeping in a much better position now and the pillow also stops her from resting her head on her toys which was causing her neck pain. Highly recommend these for the kids!