Welcome to Posture Form Pillows
We want to help you sleep deeper, feel healthier and be more energised, so you can max your daily performance and results.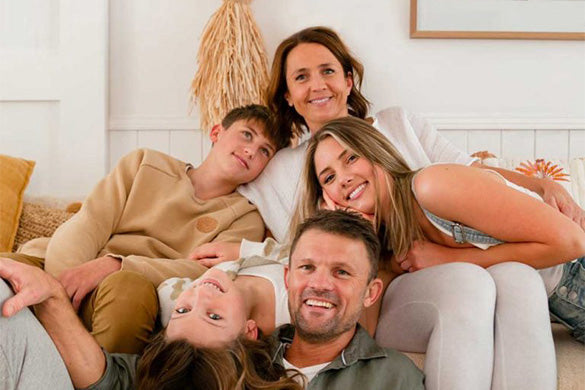 The premier destination for the best pillows in Australia!
The journey began in 2004 when co-founders Andrew and Lone Lawson established their family business that distributed wellness products to the healthcare industry.Andrew, as an elite swimmer, was always looking for ways to gain an edge on athletic performance. His dedication to health and fitness, combined with Lone's passion for minimalistic design and sustainability, led them to focus on innovative designs to improve sleep, posture, and overall well-being.
They recognised the need for a better ergonomic pillow to address the importance of sleeping posture – in assisting the neck, shoulder, and hip problems.
They live with their three kids on the Gold Coast, HQ of Posture Form Pillows. They are grateful for the opportunity to build a business that reflects their shared values and vision and also allows them to maintain a close connection to Lone's family in Denmark while enjoying the beautiful nature and lifestyle of the Queensland coast.
Years of research and development led to the launch of Posture Form Pillows. The mission was to provide the most comfortable, eco-friendly, and supportive pillows available. Our height-adjustable therapeutic pillows are made sustainably here in Australia using our NexGen foam, a non-toxic and recyclable foam infused with the super-conductive natural mineral graphite. We are proud to be completely sustainable and plastic-free. Our NexGen foam is GECA certified (Good Environmental Choice Australia), and our pillows feature a removable cover made from an eco-luxe TENCEL blend.
A Pillow for better health "We are passionate about improving the quality of life for our customers through the use of our pillows. A good night's sleep is crucial for overall health and wellbeing, and we are dedicated to providing the best possible solution to help you achieve just that."
Relief from pain and better sleep
Our pillows offer numerous health benefits. We continue to receive the most amazing feedback from people who have been suffering from a variety of sleep related health problems such as neck & shoulder pain, headaches, snoring etc.
And also from so many who say they just sleep deeper and feel so much better from sleeping with good posture. When the head, neck, and spine are in healthy alignment – the sleep and regeneration of the body improves incredibly.
We are committed to helping Australians achieve a better night's sleep and alleviate discomfort caused by poor sleeping habits. Our products have gained a reputation for their quality and effectiveness, and our customers as well as the clinic owners we work with swear by them.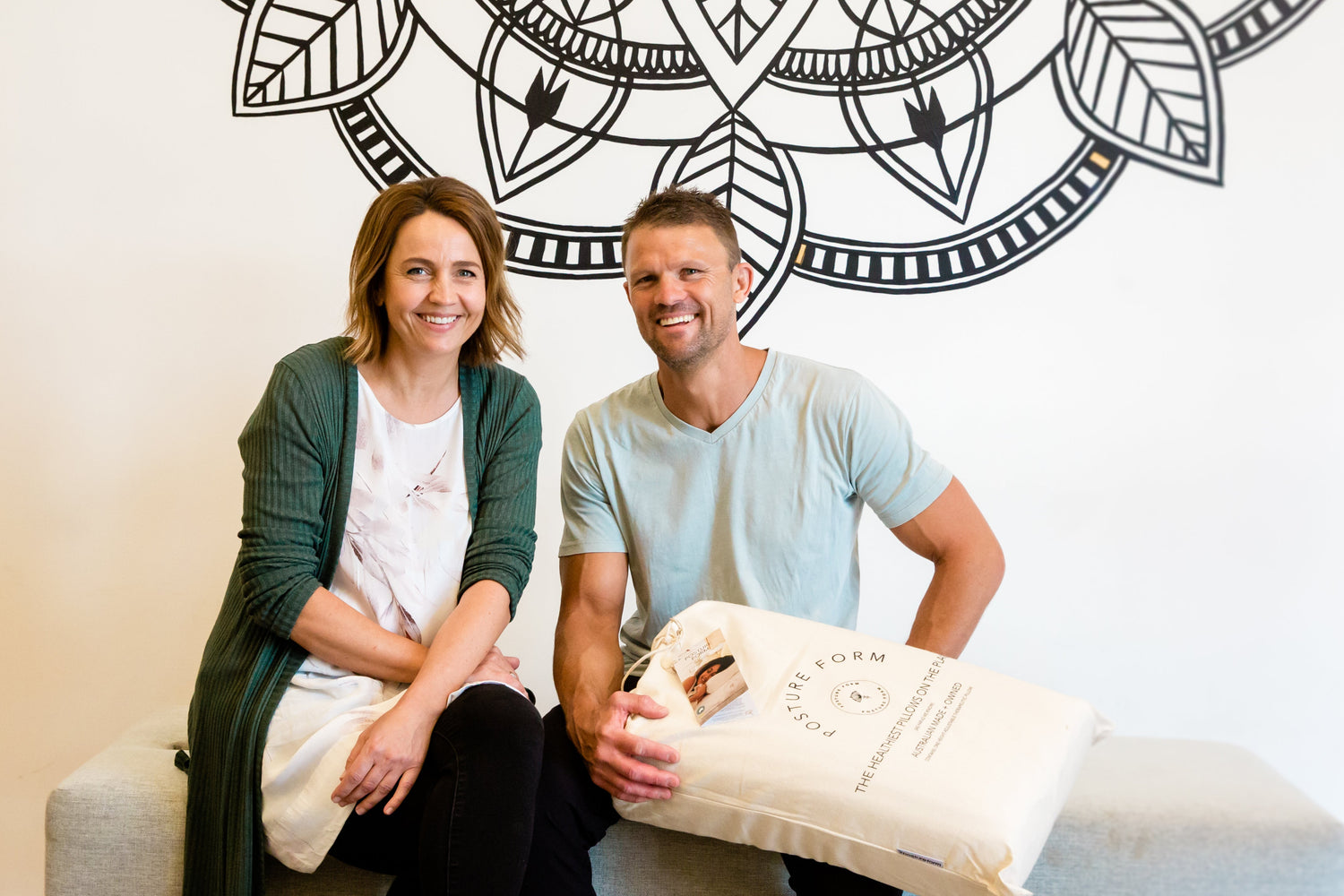 Lone, Andrew & the Posture Form Team
Thank you for choosing Posture Form Pillows, we look forward to helping you achieve better sleep posture and a more comfortable night's sleep – and to providing you with the best pillows in Australia for years to come!
Choosing a selection results in a full page refresh.