Travel Pillow
Deep Sleep. In Comfort. Anywhere Anytime
Regular price

Sale price

$132.00
100 Night trial & hassle-free Returns
Order by 1pm to ship same day (Mon-Fri)
Sleep Better while you're on the move
Travel size Posture Pillow for Neck Support & Comfort
Wake up Energised and Ready for your Holiday
Australian made from our Family to Yours
Travel Pillows for Health & Well-being when you're away from home!
Great Sleep wherever you go

Great sleep wherever you go

Travel in comfort and avoid neck pain and back problems with the ultimate Posture Form Travel Pillow! Our Travel Pillow is crafted with premium NexGen Aqua memory foam, and fits neatly into your luggage.

NexGen Aqua is the perfect density for maintaining height and support in a handy travel size pillow, for a great night's sleep while your away. The smooth double contour allows you to sleep in correct posture on your side or back – or both if you change it up through the night! Ideal alignment for the head, neck, and spine which also encourages healthy breathing patterns by keeping your airways clear and open to reduce snoring.

Upgrade your travel game and experience the ultimate in comfort, pressure relief & spinal support – on the go.
A NexGen Aqua Memory Foam Pillow

A NexGen Aqua Memory Foam Pillow

What's inside matters!

Made sustainably using our "NexGen" Aqua foam which is hypoallergenic and non-toxic to ensure you can travel without worrying about any allergic reactions or health issues. NexGen truly is cutting-edge second-generation memory foam science, it's "complete" open-cell structure enables 10 times greater airflow which promotes cooler sleeping.

NexGen Aqua foam is certified through National Asthma Council Australia's Sensitive Choice program and Good Environmental Choice Australia.

Hygienic and long lasting with our dual protection system, it stays dry and fresh as it breathes and will last for many trips to come! Superior performance, comfort and longevity.
Better Sleep = Better Results

Better Sleep = Better Results

Upgrade your sleeping experience today, your energy levels and overall health & well-being will love you for it!
Specs and Care

Travel Pillow Specs and Care

Dimensions (cm):

40 x 25 x 10/7

Please note this pillow is not adjustable

Inner foam:

NexGen Aqua memory foam

Outer cover:

Eco-luxe TENCEL

Care instructions:

Cover: Machine wash cold, gentle cycle
Foam: Spot clean with damp cloth only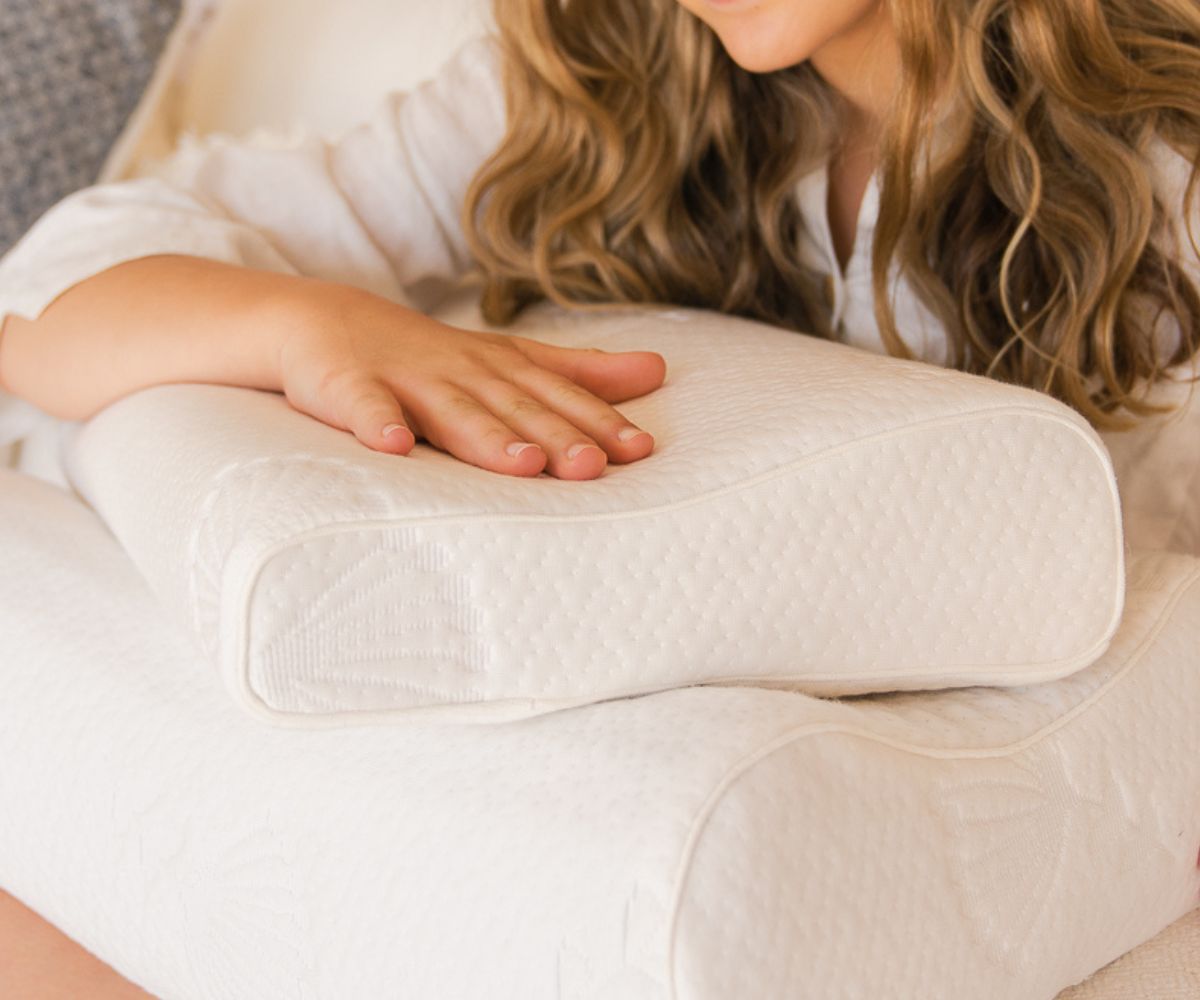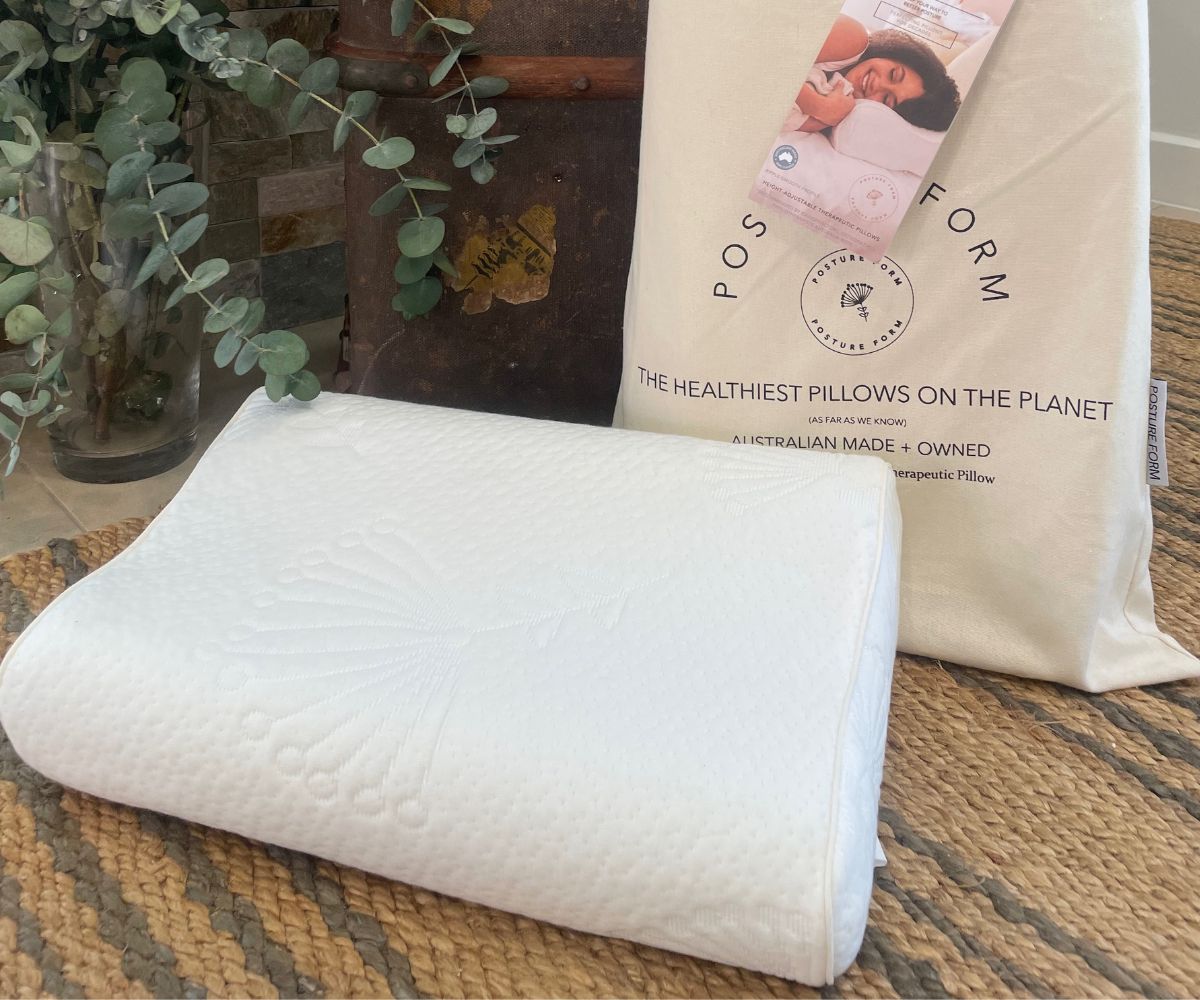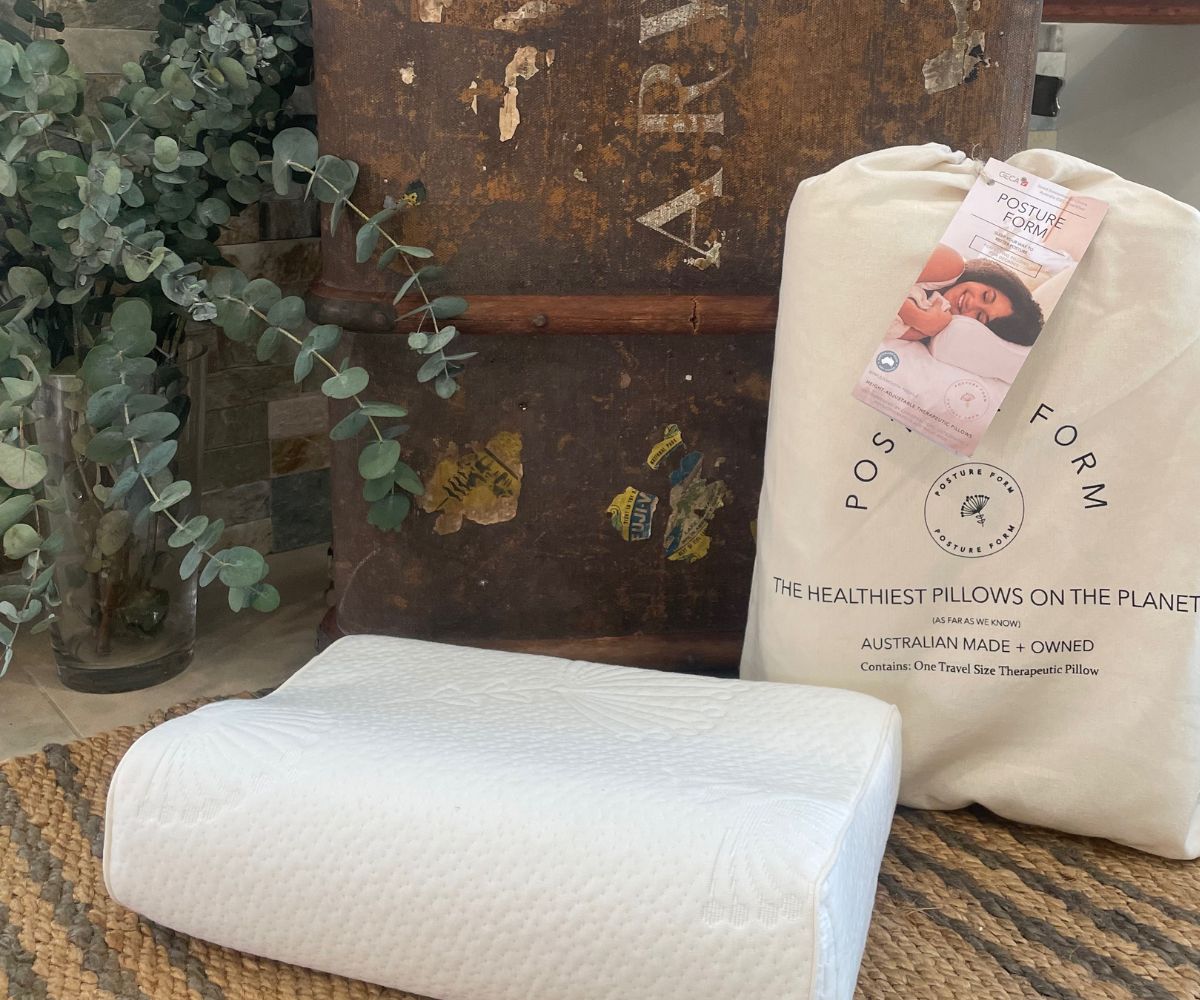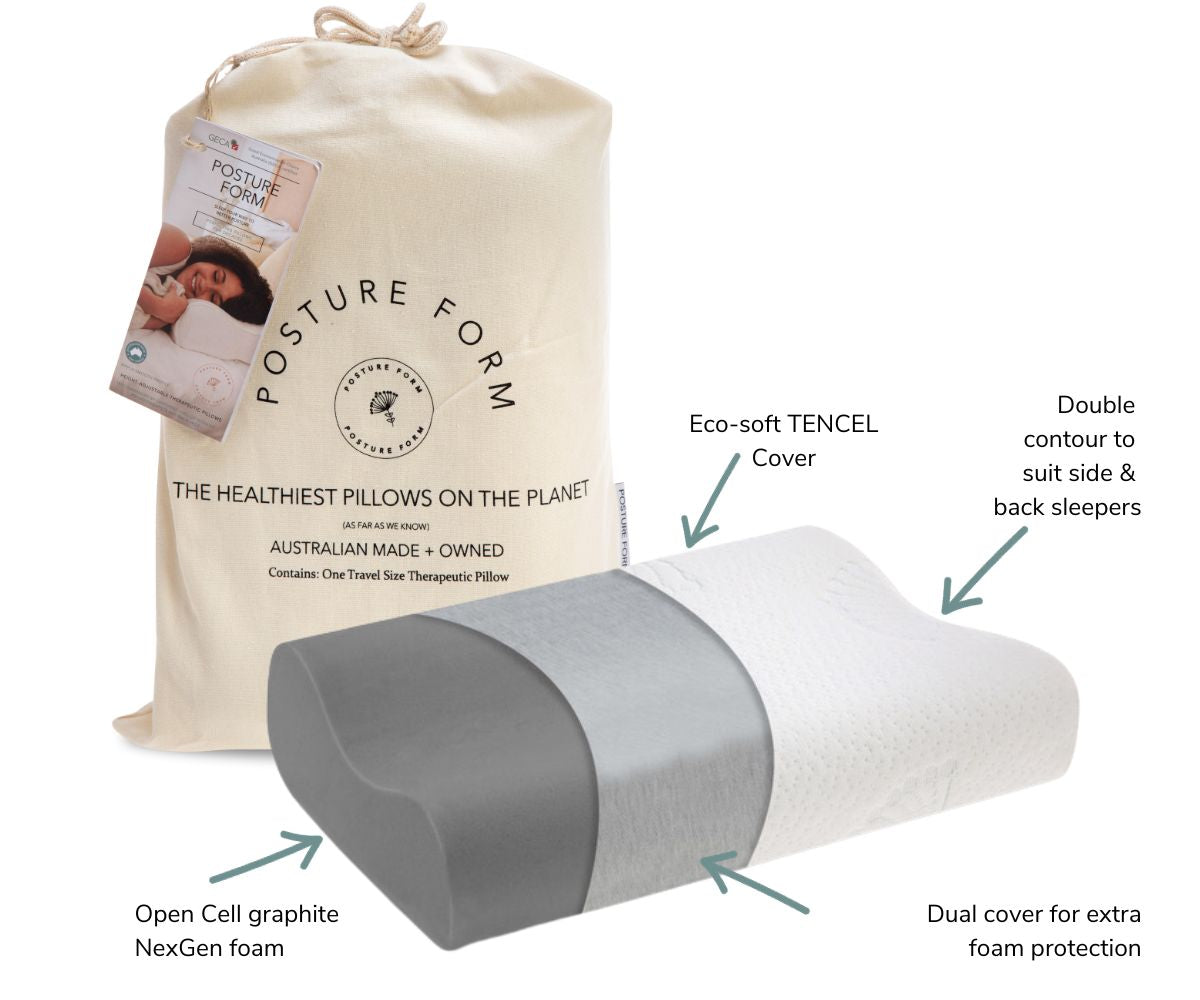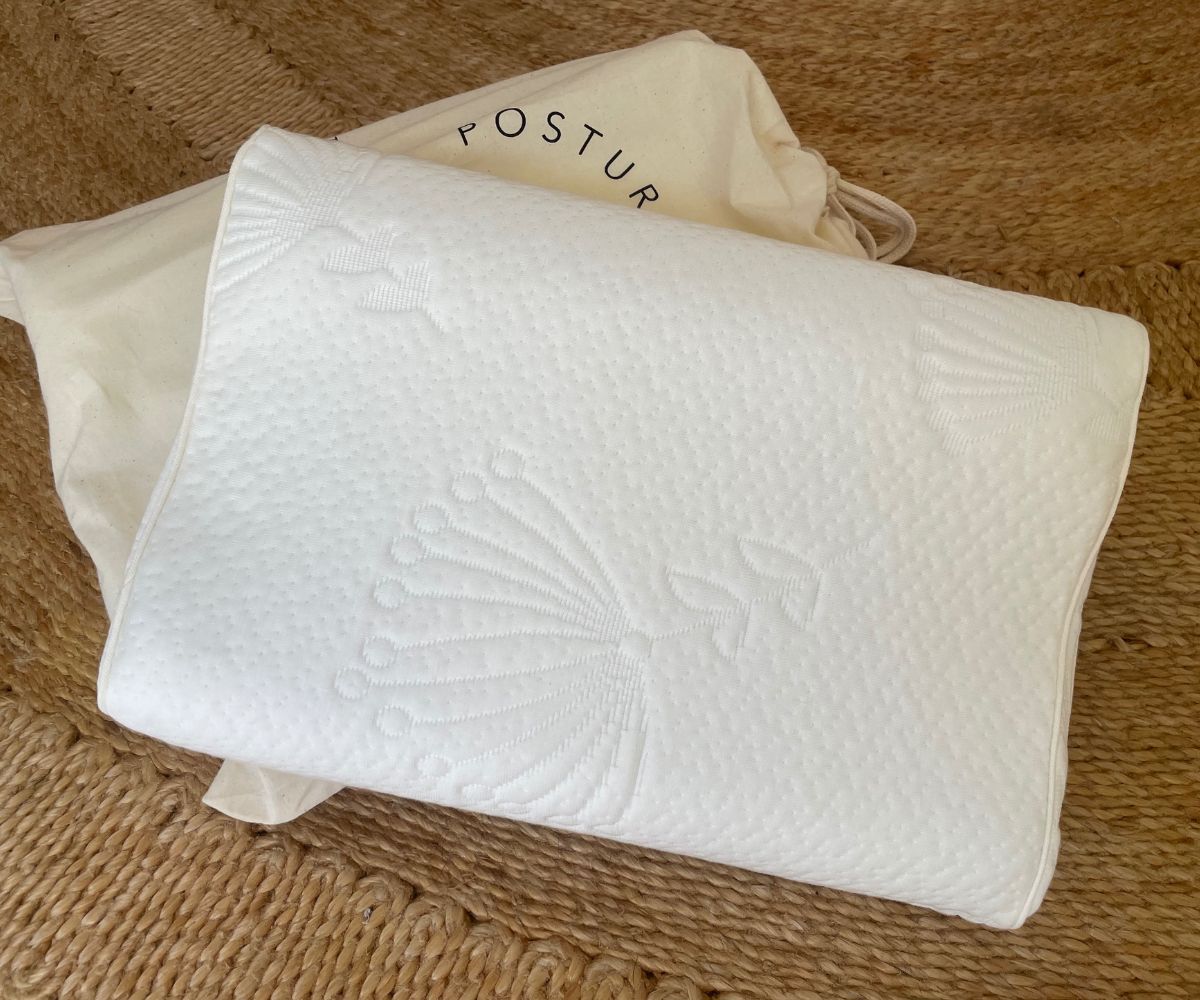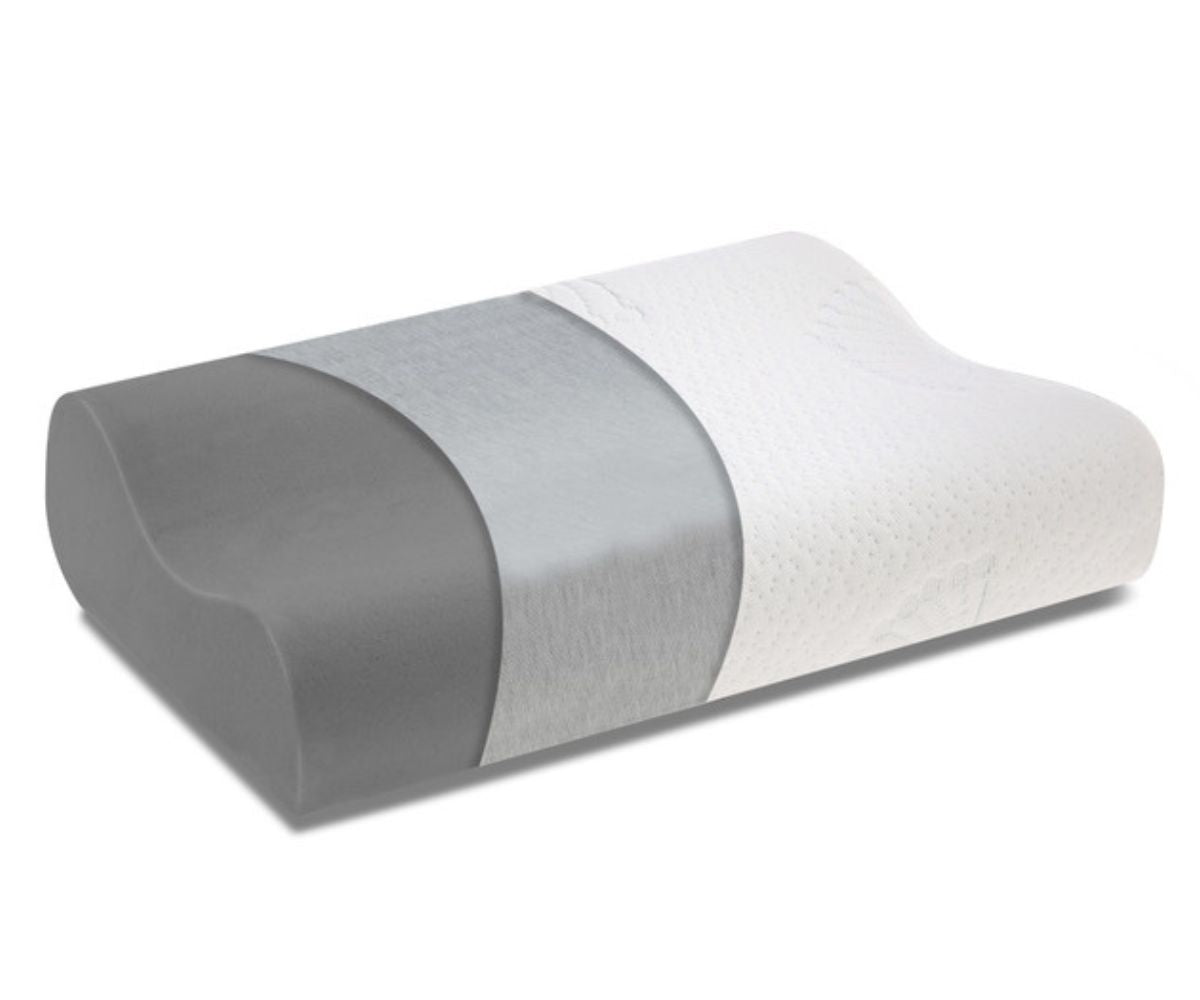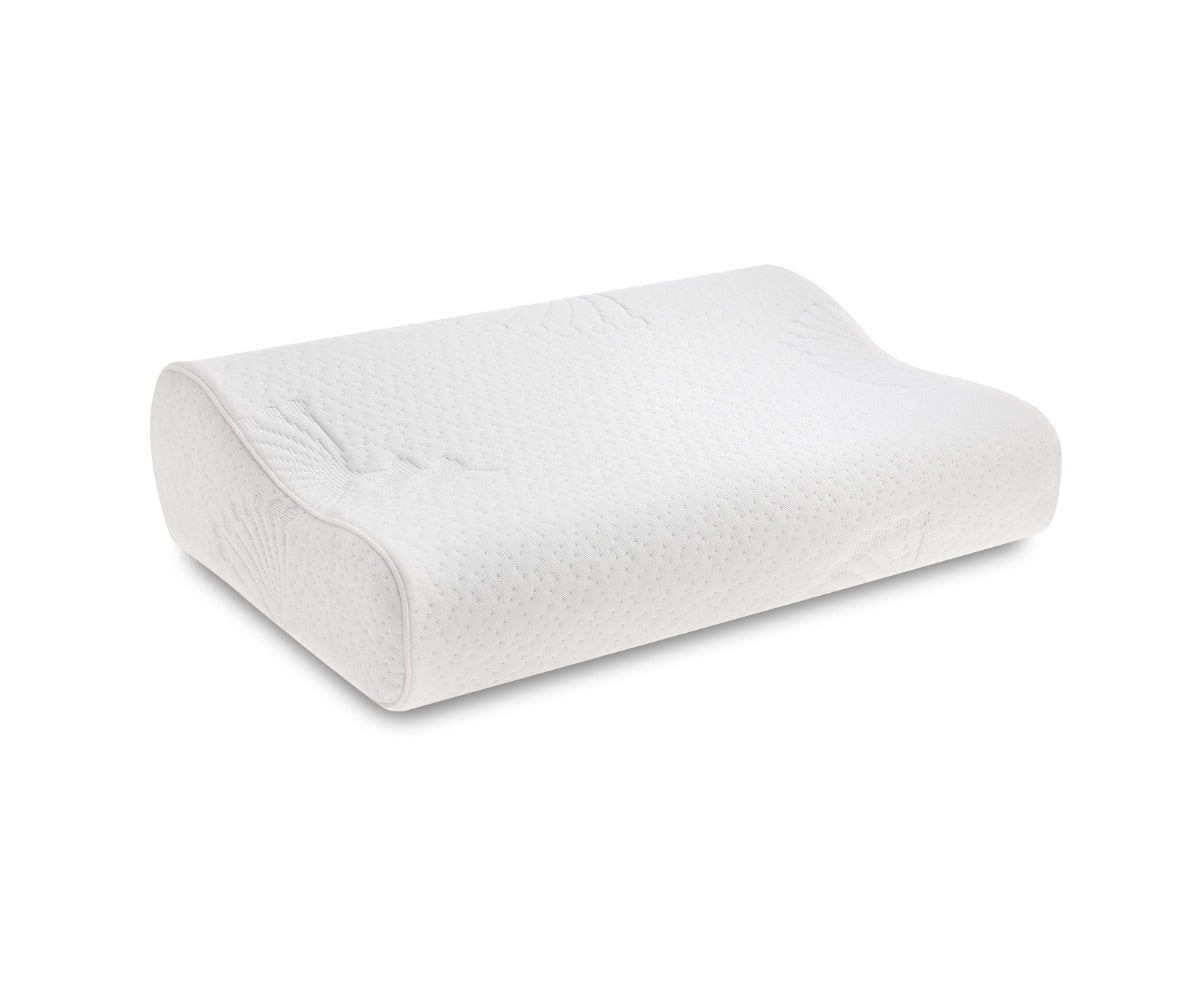 The best!
I love that I can now travel with a smaller version of my pillow. Perfect size for carry on luggage & light weight but still gives me the same neck support my regular size Posture Form pillow provides. Thank you!
It's Light/compact travel pillow.
This travel pillow is so lux. Its light, comfortable, exactly what we wanted. We have purchased 2 and are going to buy more for other members of our family. Thank you.
Travel pillow is comfy and a good size
The travel pillow takes a bit of getting used to because of the shape, but it is comfortable to sleep on. The peanut travel pillow is a little bit more firm than expected, but a nice size and im happy it has a washable cover.
Perfect for Travelling
Love my new travel pillow and will be taking it to Scotland & Ireland early next year. Pity you couldn't buy a pillow case the same size, that would have been perfect.
Travel gem
I was pleased last minute to buy the pillow. Andrew express posted it to me a few days before I left on a 2 month holiday. It's small and can fit in your suitcase and I found the size more than enough to sleep on. Can't recommend it more highly